Imagine: Duarte Town Center
Take a look at photo-simulations of potential future developments within the Town Center. These examples show options for what would be allowed under the new zoning regulations, as well as proposed streetscape improvements.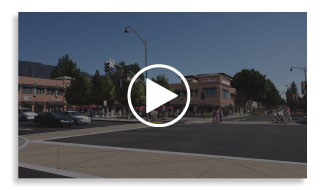 Photo simulation #1
Buena Vista at Huntington
The intersection of Buena Vista Street and Huntington Drive represents a major gateway into the Town Center. In this artist's rendering, a plaza is framed by new retail buildings, complemented by streetscape improvements.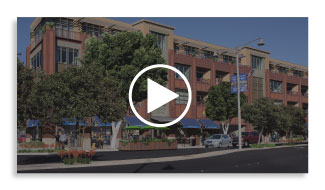 Photo simulation #2
Huntington at Brycedale
This vacant lot has the potential to develop into a well-designed "mixed-use" building, with active ground-floor shops and residential homes above.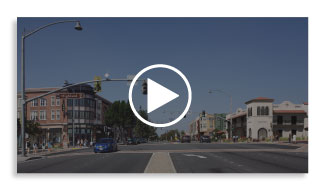 Photo simulation #3
Huntington at Highland
The Duarte Town Center Specific Plan provides incentives for enhancements to existing buildings, as well as development of new structures.